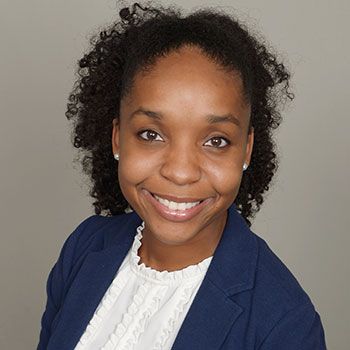 Dr. Molina was raised in Glendale, Arizona, and became a Sun Devil, attending Arizona State University, where she earned her Bachelor's degree in Biological Sciences.

Dr. Molina then attended dental school at Arizona School of Dentistry and Oral Health in Mesa, Arizona, where she earned dual degrees: Doctor of Dental Medicine and Master of Public Health. During her dental education, Dr. Molina participated in clinical externships throughout the western United States, providing comprehensive dental care for military veterans, the homeless, and other underserved populations in community health centers. Dr. Molina graduated dental school at the top of her class and was inducted into the Omicron Kappa Upsilon National Dental Honor Society.

While in dental school, Dr. Molina developed a passion for endodontics and pursued this following her graduation by entering the endodontics residency at Baylor College of Dentistry in Dallas, Texas. This specialty program focused on root canal therapy, endodontic retreatment, and apical surgery. After completing her residency program, Dr. Molina moved back home to Phoenix, where she practiced in a multispecialty group practice for two years before joining the team at Canyon Ridge Endodontics in 2017.

Dr. Molina takes pride in providing excellent endodontic care as she relieves her patients' pain and helps them to save their natural teeth.

During her free time, Dr. Molina enjoys doing Bikram yoga, hiking, gardening, and spending time with her husband, Ed, and son, Edwin.