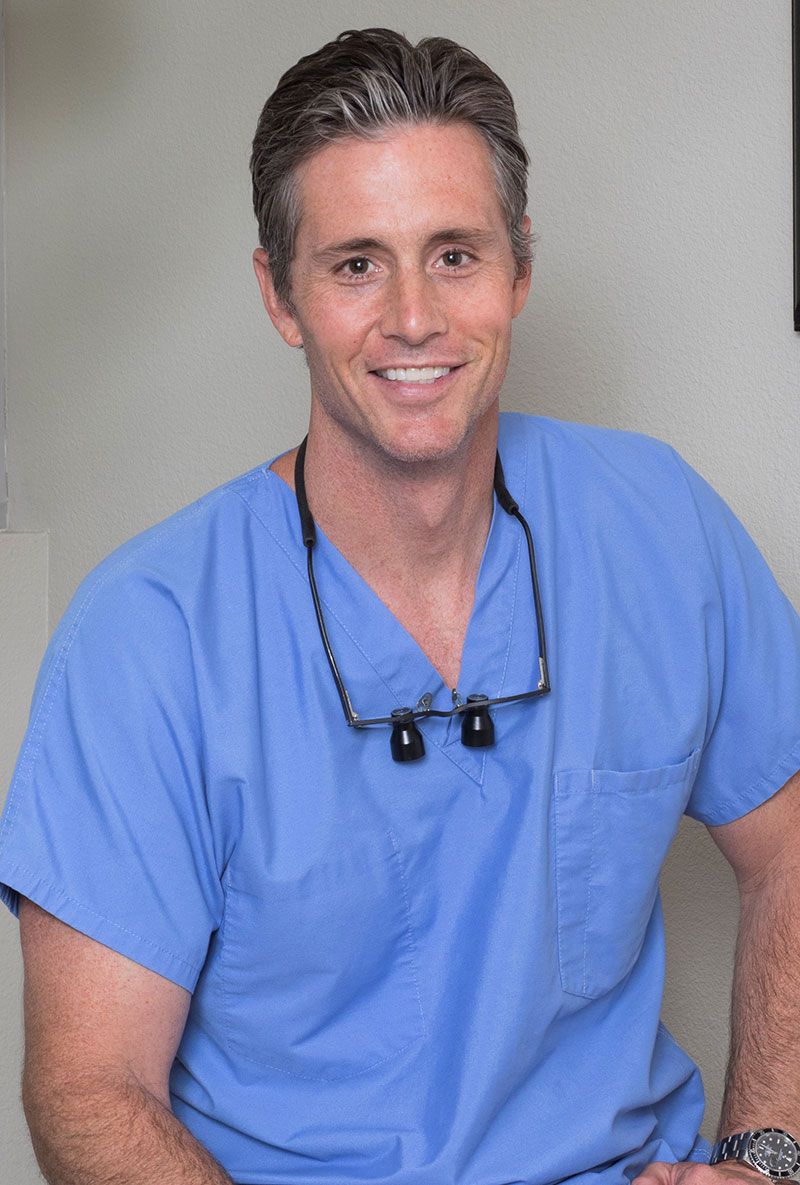 Dr. Thomas Lammot spent the formative years of his life in Southern California enjoying the beach, sun and surf. Education was foremost important and when the time came he attended the University of San Diego for his undergraduate Bachelors degree. While at the University he majored in English and minored in Chemistry and Biology to fill his prerequisites for applying to Dental School. Also while at the University of San Diego, Dr. Lammot met his wife Stacey Dobbins. They have been together since and have lived in Los Angeles and New York City along the way. Phoenix is where Stacey was raised and the Lammot family chose to settle here to enjoy family and friends.
Following college, Dr. Lammot attended the University of Southern California School of Dentisry in Los Angeles. Extracurricular activities filled his free time and leadership was always particularly important to him. While at USC he became a student leader and was the Associated Student Body President, The California Dental Association class representative, the Ethics Committee Chair, and a member of the Delta Sigma Delta dental fraternity. Several of the significant awards that Dr. Lammot achieved were the Lewis E. Ford Scholarship, Induction into Omicron Kappa Upsilon Dental Society, and the Dental Foundation of California award for student leadership. Dr. Lammot graduated in the top ten percent of his class allowing him to further his training in the competitive specialty fields.
Following dental school a one year General Practice Residency at Martin Luther King/ Drew Hospital in Watts, California was completed. While at Martin Luther King, trauma, Oral Surgery and General Medicine were the focus. Dr. Lammot received the "Resident of the Year" award from the faculty, highlighting his year at the hospital.
Dr. Lammot thereafter was accepted into the post graduate training at New York University College of Dentistry for specialty training in Endodontics. This two year program focused exclusively on "Root Canals" and surgical procedures in Endodontics. During this time he met his business partner Dr. Gus Khalifa and the decision was made to practice together in Phoenix. Canyon Ridge Endodontics was founded by both Dr. Lammot and Dr. Khalifa and they take incredible pride in the office and the manner in which they treat their patients. The office began seeing patients in April of 2005 and will continue to treat patients for years to come.
On weekends you will find Dr. Lammot enjoying the outdoors here in Phoenix and spending time with his wife, daughter and son. Occasionally, he sneaks a trip to California to enjoy the surf and beach where he grew up.