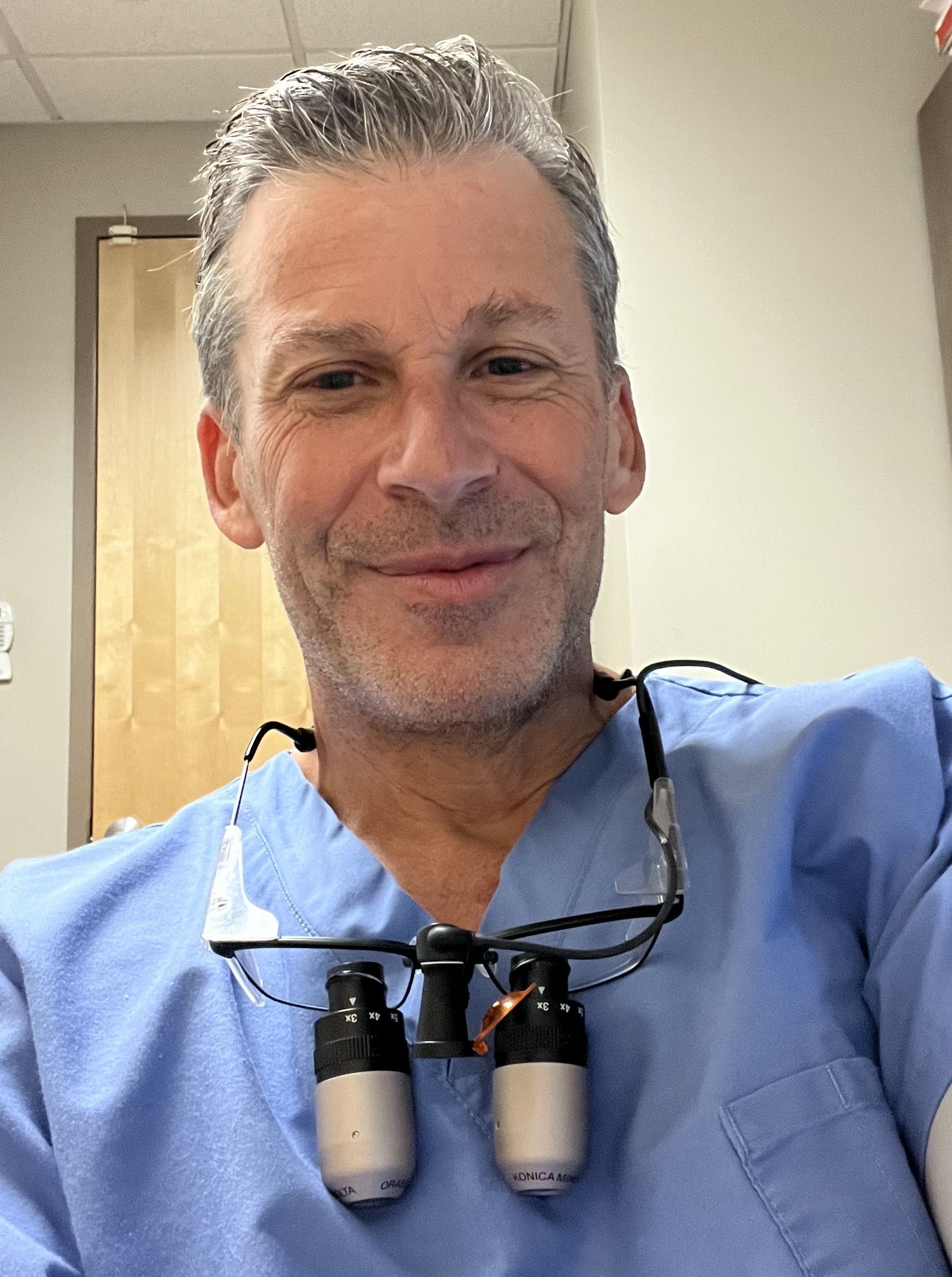 Dr Zachs is a periodontist/surgical specialist and is very excited to be working with the great team at Canyon Ridge. Growing up in New England, he attended the University of Connecticut School of Dental Medicine and graduated from there with his DMD Degree in 1992. He then went on to a 3 1/2 year Surgical Specialty Residency at the University of Nebraska. While there, in conjunction with the University of Texas at San Antonio, he also completed his Master of Science (MS) degree in Maxillofacial Radiology. He was the first at the time to complete a 3-year longitudinal study looking at the Association Between Estrogen and Alveolar Bone Density Changes in Postmenopausal Women. His study was published in the Journal of Periodontics.

After his surgical residency, he went on to a 21 year private practice career in New Jersey growing his office to the largest oral surgical specialty practice in his 3 county area. In private practice, he performs all types of hard and soft tissue grafting techniques along with traditional procedures aimed at bone preservation. Dr. Zachs frequently uses PRF (Platelet Rich Fibrin) which is a method of aiding bone growth/regeneration by using the patient's own growth factors. He has placed over 15,000 implants in his career and is proud to have used CT technology (3D Imaging) for enhanced diagnosis and treatment planning for his entire practice career. He also performs guided surgery which uses CT Technology and Scan Technology in order to complete a particular surgical procedure with more precision. He is also one of few specialists in this area that is certified in the Chao Pinhole Surgical Technique which is a scalpel-free, suture-free procedure for correcting soft tissue defects.

During his private practice career in the East, Dr. Zachs was also an Assistant Professor in the Department of Surgical Periodontics and Oral Medicine at The University of Medicine and Dentistry of New Jersey (UMDNJ). He is now credentialed with the University of California system and is currently an attending doctor teaching surgical residents at UC San Francisco.